Creep It Real in Cozy Style: Coofandy's 2023 Halloween Wear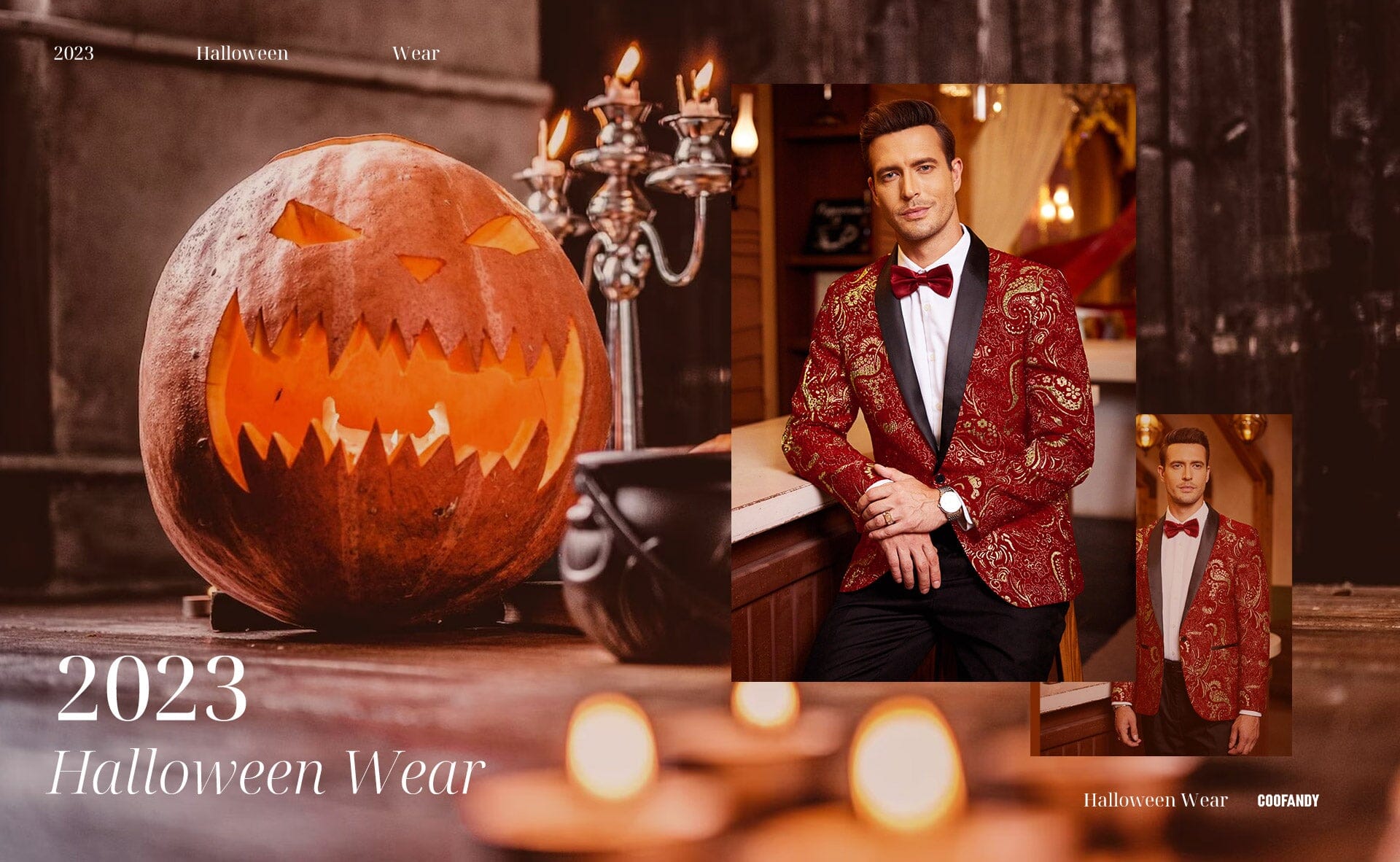 Navigation
Get ready for Halloween 2023 with stylish and unique costume ideas from Coofandy's men's clothing collection! Whether you're looking for a clever pop culture reference, a scary ghoul or vampire outfit, or just a comfortable and casual Halloween-themed ensemble, Coofandy has you covered.
Halloween
Halloween has become one of the most popular and widely celebrated holidays in the United States and around the world. Originating from ancient Celtic harvest festivals, today Halloween represents a beloved cultural tradition filled with costumes, parties, trick-or-treating and seasonal activities.
Observed annually on October 31st, Halloween provides a fun excuse each year for both kids and adults to dress up and embrace their scary or silly sides. Costume parties, haunted houses, horror movie marathons, and decorating homes and neighborhoods with creepy yet creative decor have become signature ways of observing this festive holiday.
While costumes and candy might be typical Halloween favorites, the holiday has also become a time to celebrate the fall season with pumpkin spice treats, hayrides, bonfires, and embracing the beautiful autumn backdrop.
Overall, Halloween offers something for everyone - from frightful fun to harvest-inspired celebrations. The modern holiday continues to capture the imaginations of people worldwide, inviting both young and old to join in the yearly festivities.
2023 Trend
One of the top 2023 Halloween costume trends will be sharp, dressed-up suits emulating iconic characters and figures. For this sophisticated style, blazers make the perfect statement piece.
Coofandy's Luxury Embroidered Blazer provides high-end flair with its intricate floral stitching. Pair it with a collared shirt, slacks, and dress shoes to become a stylish gentleman.
Luxury Embroidered Blazer (US Only)
For a bold and artistic look, try Coofandy's Floral Dinner Blazer. The colorful floral pattern screams artful confidence. Match with coordinating bottoms and loafers for eye-catching style.
Floral Dinner Blazer (US Only)
Blazers provide structure that takes a costume to the next level. Choose one featuring unique textures, patterns, or colors to portray your favorite persona in dressed-up fashion.
Accessories like a hat, cane, or jewelry add polish. Go for a refined look by styling the blazer as a power suit with matching pants.
Make a memorable entrance to any Halloween party this year by incorporating a tailored blazer into your costume ensemble. Coofandy's selection offers statement styles fit for any icon.
Another big trend for 2023 will be comfortable Halloween-themed hoodies and t-shirts that can be worn year-round, not just during the festival. These novelty tops featuring jack-o-lanterns, ghosts, and other spooky designs provide a subtle way to get into the seasonal spirit.
The Stylish Skull Printed T-Shirt features a cool skull graphic that subtly nods to Halloween. Made from soft polyester-spandex material, you can wear this tee for a casual edgy vibe.
This Unique Graphic Cotton Linen Shirt has a creepy haunted house print that still works for autumn activities beyond just October 31st.
Unique Graphic Cotton Linen Shirt
And the Cozy Skeleton Shaped Non-Slip Slippers add a subtle spooky touch to lounge days with their allover skeleton and bone shape.
Cozy Skeleton Shaped Non-Slip Slippers
Halloween-inspired hoodies, tees, and other novelty apparel from Coofandy allow you to rep the holiday in comfy style no matter the season. With their playful prints, these pieces show off your spirited side.
So be on the lookout for both dressed-up costume suits and laidback novelty tees this Halloween 2023. These styles will make it easy to celebrate in trendy and creative ways!
For more casual Halloween fun, check out Coofandy's pumpkin print shirts and baseball tees. Throw on some jeans or joggers and you've got an easy, laidback Halloween costume ready for parties or trick-or-treating.
Explore Coofandy's full selection of creative and comfortable men's Halloween shirts, hoodies, and tees to find the perfect outfit. And enjoy free returns within 30 days and fast free shipping on orders over $69. For US-only purchases, get free delivery on every order! Shop Coofandy men's Halloween collection now at Halloween2023🎃
Read More
---